TIRED OF RISISNG ENERGY PRICES?
IT'S TIME TO GET SMART
GET A BIGGER SYSTEM – MAKE A SMARTER SAVING
With power prices continuing to soar, Solahart is helping smart Australians soak up more sunshine, store more energy and save more money on every bill.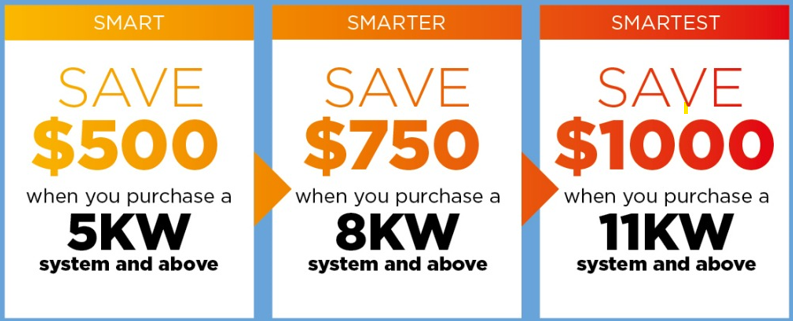 Plus, get 60 months interest-free on any Solahart residential product including solar hot water, Solahart PowerStore®, solar power and battery storage.
Offer only valid from 30/01/2023 till 30/04/2023 so call Solahart and start saving today.
Book your free in-home appointment